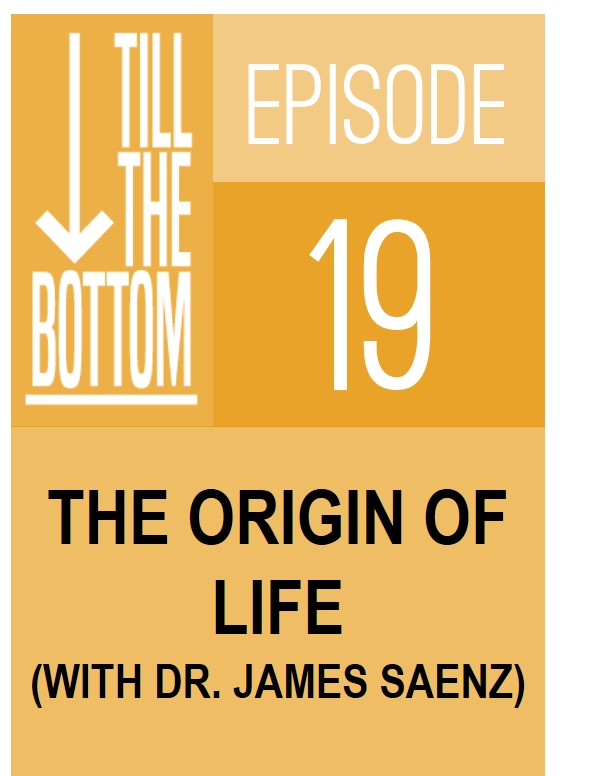 In this episode we go to the root of it all. We sat down with Dr. James Saenz, who leads a research group investigating biological membranes, to talk about the very origin of life. Not long ago, to ponder about life's first steps was an almost esoteric task; this was a problem that Darwin himself thought best to be left entirely for future thinkers to solve. Today, the scientific community has amassed an impressive amount of knowledge and clues about how life arose from absolutely inert matter. The acquisition of this knowledge must be among the most exciting quests that humanity has ever or could ever embark on, surprisingly, it is also one of the most unsung epic stories we can think of. The status quo needs to change and this is our effort to do that.
In this episode, we try pin down a list of the features a structure needs to have in order to be worthy of the title "living organism". We also try to be concrete about the environmental conditions that were most likely to be present at the nest of life. Primordial soup? Black smokers? Alkaline hydrothermal vents? Where did all begin? One way or another, "simple" bacteria entered the stage, but, how did we get complex Eukaryote leviathans from these humble beginnings? Yes, we talk about this puzzle too. We close the episode pondering about another "trivial" unsolved problem: is this planet the only one in the universe teeming with life?
We hope you enjoy this one and until the next time!
Find us in:
Our YouTube channel: https://www.youtube.com/channel/UCMXM2Vc0d21wjDt5chP26sQ?view_as=subscriber
Our Facebook page: https://www.facebook.com/Tillthebottom/
Follow us on Twitter: https://twitter.com/Tillthebottom