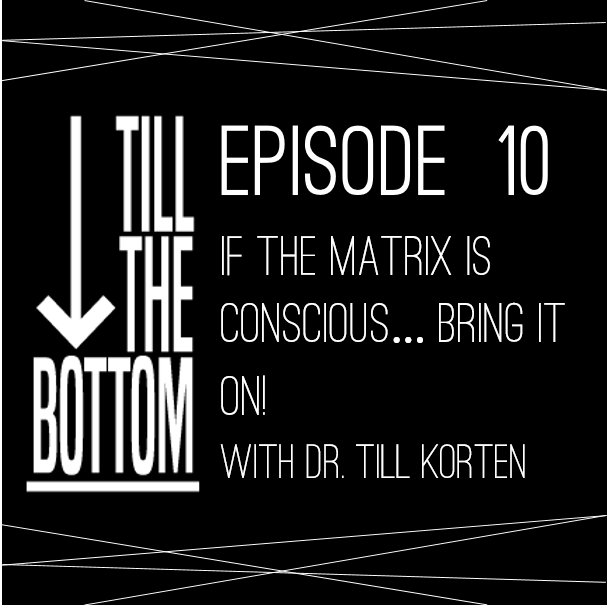 In this episode Dr. Till Korten returns to talk about possible dystopian scenarios where a superintelligent Artificial Intelligence (AI) is suddenly unleashed upon this world. We argue that, although it is surely not a very pleasant thought, if the AI happens to be conscious then it would not be an absolute tragedy. But in order to get there we argue back and forth on what consciousness might be while trying to get rid of our anthropocentric biases. Easier said than done!
Oh, and apologies to Dr. Murray Shanahan for re-christening him as "Michael Shanahan"!
Thanks to Dr. Till Korten for joining us, we hope to get you back one of these days!
To Dr. Shanahan's essay: https://aeon.co/essays/beyond-humans-what-other-kinds-of-minds-might-be-out-there
To Thomas Nagel's landmark paper: https://www.jstor.org/stable/2183914?seq=1#metadata_info_tab_contents
Find us in:
Our website: https://tillthebottom.com/home/
Our YouTube channel: https://www.youtube.com/channel/UCMXM2Vc0d21wjDt5chP26sQ?view_as=subscriber
Our Facebook page: https://www.facebook.com/Tillthebottom/
Follow us on Twitter: https://twitter.com/Tillthebottom